Contact us today for an evaluation of your security needs.
Slocomb
334-866-9555

Montgomery
334-293-9469
Mall & Shopping Center Security, Construction Site Theft Prevention, Warehouse Gate Guards, Medical Facility Security, Private Protection
Services, Neighborhood Patrols and more.

334-886-9555
Our highly trained management personnel have had the pleasure of securing all types of facilities in many countries, from prisons and army installations to private housing and large corporations.
Our top management has over 40 years experience.
We offer many services in the security field: armed and unarmed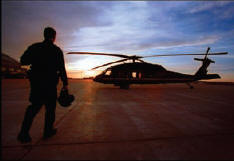 security, police officers, tactical teams, emergency medical services, nurses, fire fighters, correctional officers, and security/secretarial services to name just a few.
We tailor our services to fit your industry, retail, private or government facility. It is our goal to understand your security needs and provide the best service possible.

Contact us today for a secure tomorrow.
334-886-9555 (Slocomb)

334-293-9469 (Montgomery)

or
Beyond Your Average Security